The Enchanted Cat

Edited by John Richard Stephens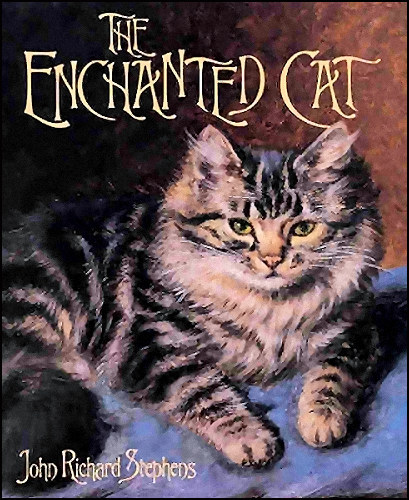 Prima Publishing, Rocklin, CA (now Penguin Random House), 1990, softcover.

Cats in art, history, literature, and folklore. Researcher and anthologist John Richard Stephens gathers artwork, poems, and selections from fiction and nonfiction about cats and their characteristics and behavior. Heavily illustrated, this compendium on cats consists of a plethora of short selections by such classic authors as Ernest Hemingway, Lewis Carroll, William Wordsworth, Edgar Allen Poe, and Mark Twain, illustrated by artwork by Mark Twain (he's multitalented), Renoir, Rembrandt, Leonardo da Vinci, and many more.

This book is a loving tribute to our favorite felines.
A selection of the Preferred Choice Bookclub.


Booklist says, "Amid the plethora of art collections, this one is distinguished by its unifying focus and the diversity of its contents....A literary treat for even the more widely read ailurophile."

CatFancy magazine says, "Other anthologies of cat literature pale in comparison to this book's exceptional variety....You can pick up this book for just a few minutes or lose yourself in it for hours."