Light Reading for the Lua, Airport, Bus, Waiting Room


John Richard Stephens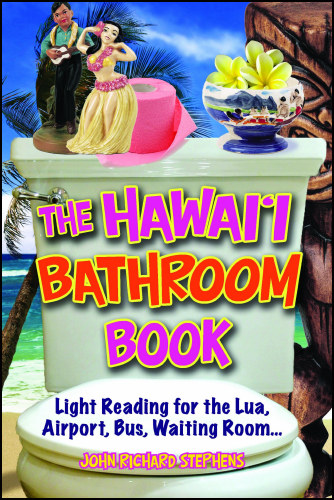 Mutual Publishing, Honolulu, Oahu, HI, 2012, softcover.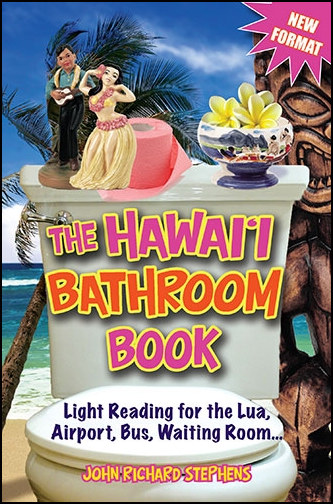 Mutual Publishing, Honolulu, Oahu, HI, 2014, softcover.


We all enjoy light reading to pass the time in waiting rooms, to relax, or to help us fall asleep. There are no bathrooms in the book, but that's a great place to read it. Open this book to any page and start perusing. Each selection is quick and easy to read, but more importantly they are very entertaining.

Here is Hawai'i's first-ever collection of over 200 flash pieces served in consumable bites. They will amuse, educate, and entertain and they don't require deep thinking. There is something for all tastes with a vast array of subjects, compiled from many sources.

This book is packed full of short sayings, anecdotes, little-known facts and historical stories that will broaden your understanding and knowledge of Hawai'i. There are firsthand accounts of Agatha Christie's experiences surfing and three geologists who accidentally slipped into molten lava. From Frank Sinatra to Sammy Hagar, from the Big Island to the Forbidden Island, learn amazing details about this paradise of the Pacific.
Sit back and enjoy your wait reading about tikis, ghosts, Pele, shave ice, volcanos, paniolos (Hawai'i's cowboys), Kona nightingales, Mark Twain, From Here to Eternity, baseball, Father Damien, hula, parrotfish, island scenery, James Michener, humpback whales, World War II, Big Foot, Adam Sandler, spinner dolphins, night marchers, Barking Sands, early Honolulu luau, sugar cane, Lucky Cats, humuhumunukunukuapua'a, and much, much more. Feel the aloha!
Honolulu Magazine says, "John Richard Stephens' book is a veritable treasure trove of Hawaii factoids and anecdotes."

The Garden Island newspaper declares it's "a great read anywhere, at anytime."
Retail sites

where you can get this book
The main page