Skeleton at the Helm

Tales of Ghost Ships, Derelicts and Hauntings at Sea

Edited by John Richard Stephens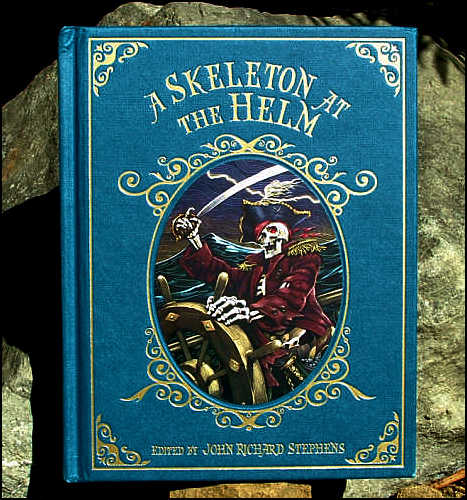 Metro Books (Barnes & Noble Publishing), New York City, 2007, hardcover.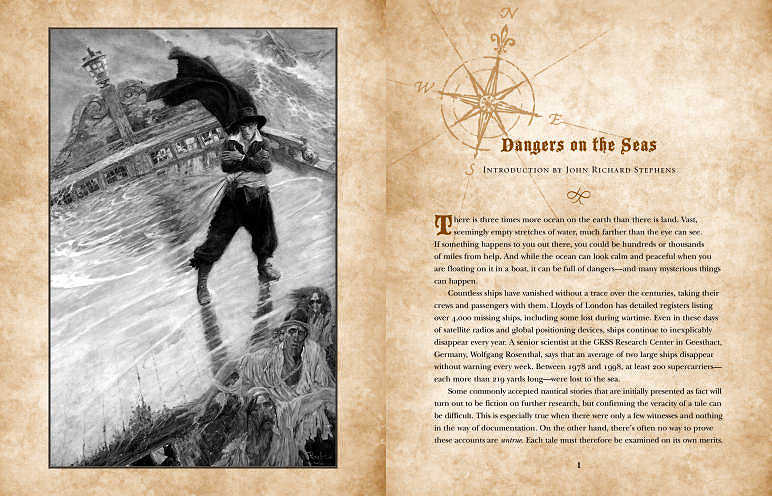 The book's interior. It's very nicely designed.


With tales of strange shipwrecks on dark, stormy nights, ships that are haunted by terrible ghosts and bloody misdeeds from the past, and, of course, the doomed ship, the Flying Dutchman, which, with its ghostly crew, is cursed to sail the seas forever, this collection of nautical nightmares is the perfect book for late night reading.

Editor John Richard Stephens has carefully selected over thirty chilling tales written by a wide range of legendary writers, from fathers of horror like Edgar Allan Poe and Bram Stoker, to masters of adventure like Jack London and Rudyard Kipling, and even to canonical poets such as Tennyson and Yeats. There is even the unexpected, such as the story by Winston Churchill (the prime minister, not the author with the same name).
But frights on the high seas like sightings of the Flying Dutchman--which makes more than one appearance in this volume--are hardly a thing of the past, as Stephens ably illustrates in his introduction, where he catalogues the many dangers, real and imagined, that await nautical voyagers today.
A Skeleton at the Helm is a frightening anthology of classic tales about the supernatural and hauntings on the high seas.