Adventure!

Thrilling Tales of Discovery

Edited by John Richard Stephens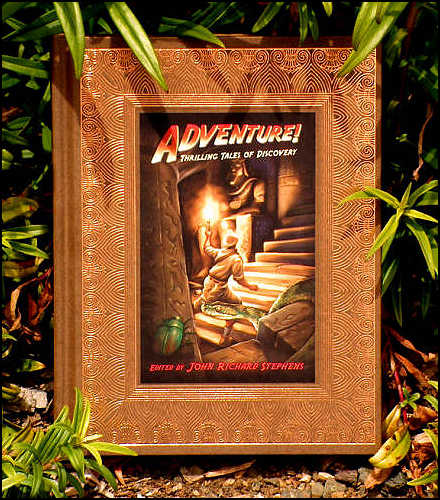 Metro Books (Barnes & Noble Publishing), New York City, 2007, hardcover.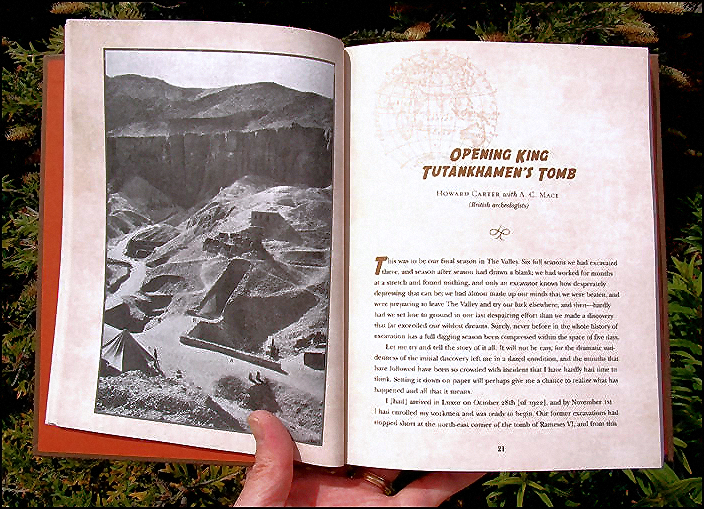 The book's interior. Looks sharp, doesn't it?

The Indiana Jones films are among the popular of all time. Adventure! collects a wide variety of adventurous tales--many of them true--which are reminiscent of, and often even directly inspired, many of the films' thrilling scenes.

All the selections are set in exotic, faraway locations ranging from the jungles of the Amazon to the deserts of China and are often written in an intimate and thrilling first person style. The stories--written by real-life explorers like Stanley and Livingstone, as well as classic authors like Rudyard Kipling, H. Rider Haggard, and H. G. Wells--are filled with ancient tombs, gigantic spiders, shrunken heads, witch doctors, desert caravans, deadly quicksand, vampire bats, and lots of very large snakes. This is the perfect book for anyone who loves excitement and adventure!