Mysterious Cat Stories


Edited by John Richard Stephens and Kim Smith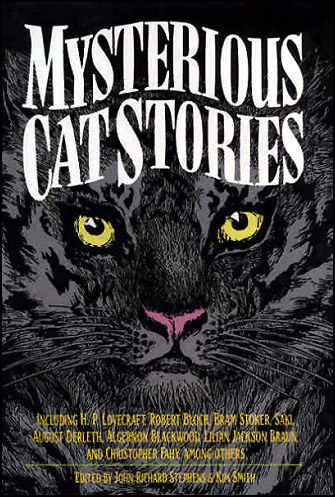 Carroll & Graf Publishers (now Avalon Publishing Group), New York City, 1993, hardcover.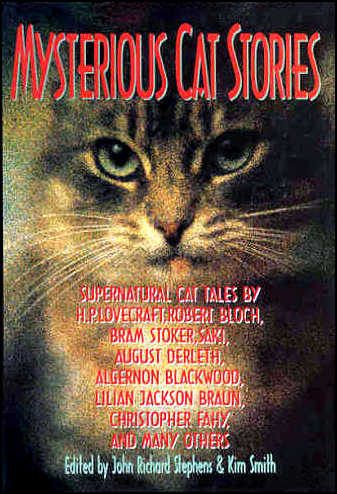 Galahad Books (Barnes & Noble Publishing), New York City, 1994, hardcover.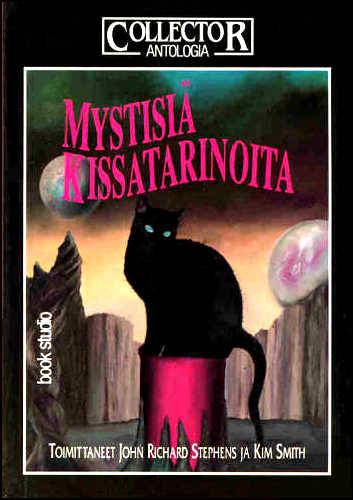 Mystisia Kissatarinoita
Book Studio Oy, Helsinki, Finland, 1995, softcover.


This spectacular anthology, featuring stories spanning from the 13th century to the present day, brings together twenty-six dazzling and diabolical portraits of cats and their many lives. Here are cats who can transform themselves into human beings (and visa versa) and into deadly demons. Here are wise cats, wily cats, and cats so cunningly wicked they'll send chills down your spine.

The adventures here are not limited to the world as we know and perceive it. In fact and fiction, Mysterious Cat Stories offers glimpses into the feline world of the supernatural. The mysterious, haunting, and horror stories in this collection capture this much beloved animal's charming and unpredictable nature, while occasionally emphasizing their dark side. Contributors include Edgar Allan Poe, Cervantes, Bram Stoker, Saki, Robert Block, Algernon Blackwood, August Derleth, Washington Irving, Lilian Jackson Braun, and others.
Wild, wily, and winsome cats--some with secret lives--reveal their cryptic side in these supernatural and dark fantasy tales.

Publishers Weekly says, "This is a thoughtfully chosen and engaging collection."
The School Library Journal adds, "A collection that offers something for almost every taste....All-around good reading."